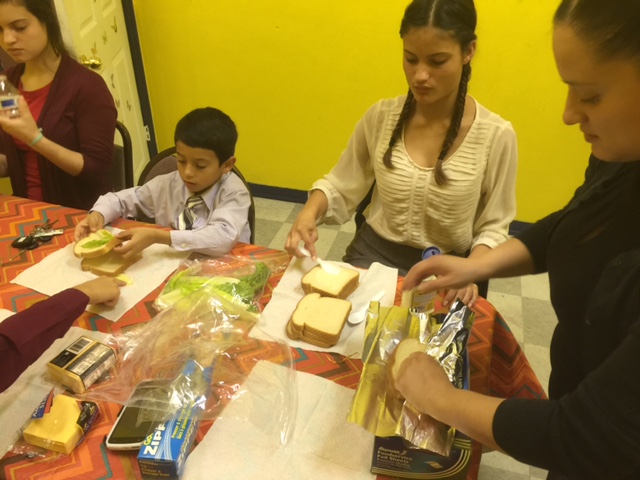 Recently Advent Messenger Church took the gospel to the streets of Orlando and shared God's love with the city's most needy. We have been told that these kinds of project are part of the overall work of God's people.
"Pure religion and undefiled before God and the Father is this, To visit the fatherless and widows in their affliction, and to keep himself unspotted from the world" (James 1:27).

"If a brother or sister be naked, and destitute of daily food, And one of you say unto them, Depart in peace, be ye warmed and filled; notwithstanding ye give them not those things which are needful to the body; what doth it profit? Even so faith, if it hath not works, is dead, being alone" (James 2:15-17).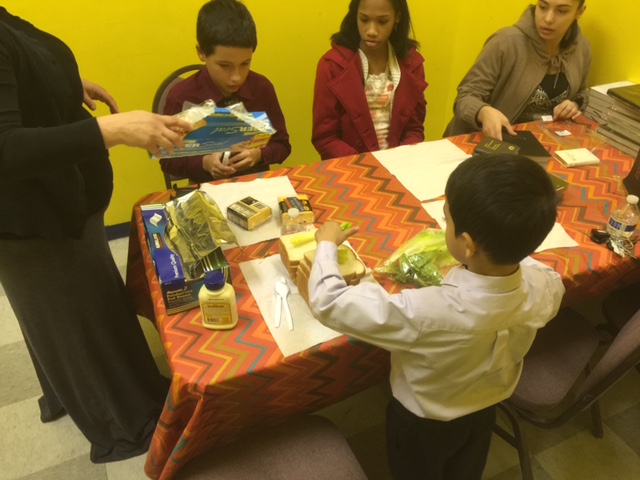 Here we see sandwiches and other food items being prepared by the members of Advent Messenger Church. This work is done out of a sincere love to want to help people, who for whatever reason, are in hard situations.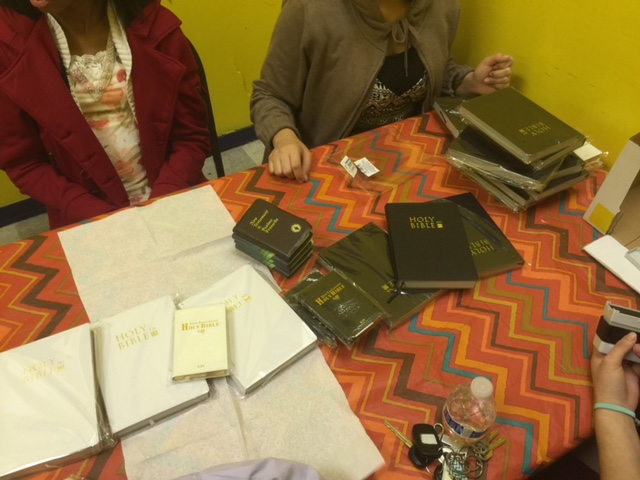 Of course we have to include the true Bread of life in the work of helping the hungry and homeless. Here we included copies of the Bible in each gift bag that we prepare for distribution along with the food items.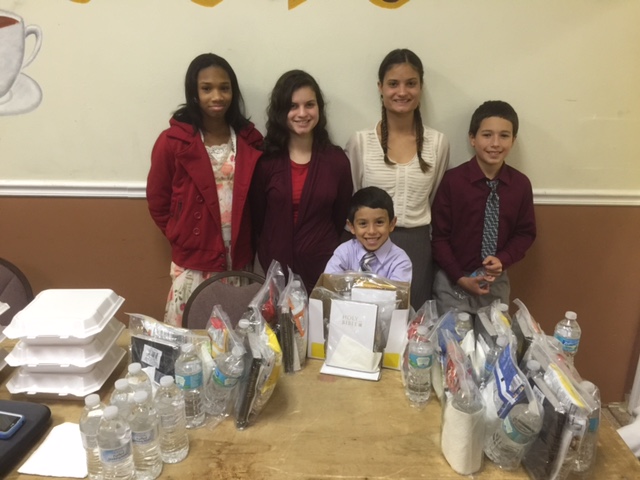 Gift bags are ready along with food, water and the word of God. "But I say unto you, Love your enemies, bless them that curse you, do good to them that hate you, and pray for them which despitefully use you, and persecute you; That ye may be the children of your Father which is in heaven: for he maketh his sun to rise on the evil and on the good, and sendeth rain on the just and on the unjust" (Matthew 5:44, 45).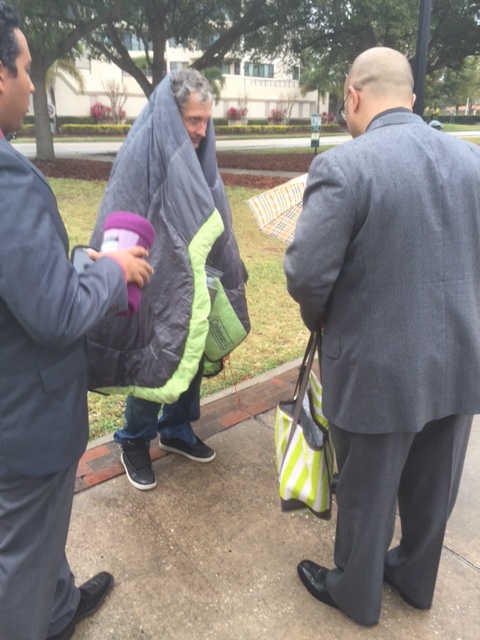 Here we see the gospel of Jesus Christ in action. Jesus is not just some theory that you only read about. He is ALIVE and continues to bless others through the work of His people. Here we see members of Advent Messenger Church reaching out to the less fortunate in the city of Orlando. "For I was an hungred, and ye gave me meat: I was thirsty, and ye gave me drink: I was a stranger, and ye took me in: Naked, and ye clothed me: I was sick, and ye visited me: I was in prison, and ye came unto me" (Matthew 25:35, 36).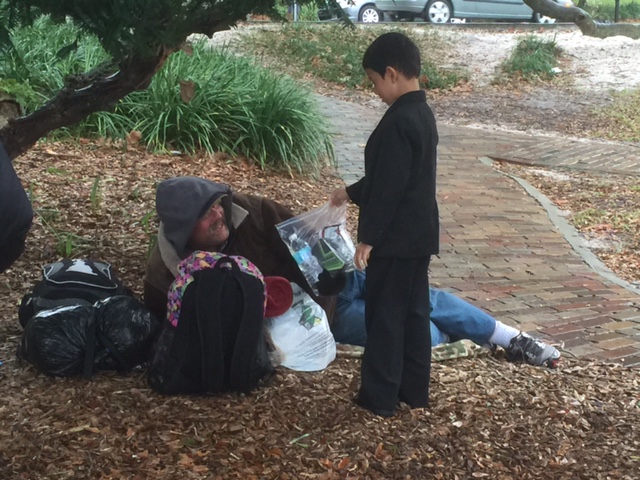 God cares even for the least of the least. Jesus identifies Himself with the poor and afflicted. He said, "Verily I say unto you, Inasmuch as ye have done it unto one of the least of these my brethren, ye have done it unto me" (Matthew 25:40). "Blessed is that servant, whom his lord when he cometh shall find so doing. Of a truth I say unto you, that he will make him ruler over all that he hath" (Luke 12:43, 44). We want to thank everyone who has helped to make this important missionary work possible. To all of our volunteers, to all of our young people and to those who support the work of our church's ministry – we say "Thank you."